Redneck Brawl is the most exciting off the street redneck fighting event on the planet! Redneck amateur fighters, most stepping into the ring for the first time, swinging wild punches and slugging it out in fast paced 3 one-minute round fights using 16 oz. gloves and no headgear. FIGHTERS SIGN UP NOW!
Next Show… Dec. 4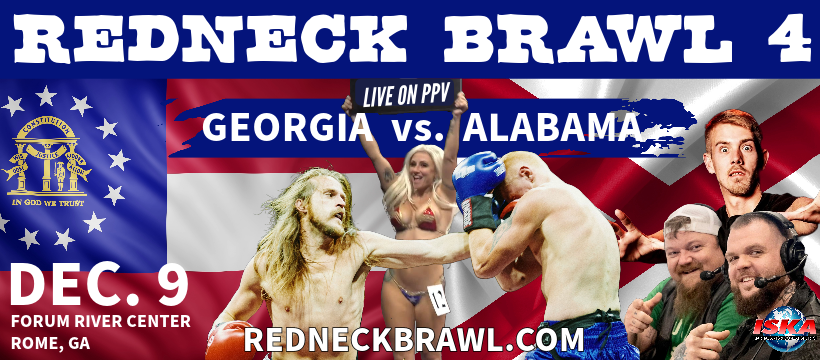 GEORGIA vs. ALABAMA!!! We are heading down to the dirty south in ROME, GEORGIA on Sat. DEC. 9 to find the wildest and craziest rednecks! If you're redneck enough, sign up now! FIGHTER REGISTRATION
LIVE on PPV! Catfish Cooley, Big Murph and Andrew Conn will provided the hilarious commentary for the PPV!
Get ready for a redneck, hillbilly, dirty south throwdown!!!!
Fighters…Call em out! Brawl it out!
Brawls are just three, one minute rounds wearing 16 ounce gloves and no headgear in the boxing ring! This sub-novice amateur boxing event is sanctioned by the ISKA. Sign up now! Fighter Registration
Ring Girls…
Redneck Brawl Bikini Contest
Enter the Ring Girl Contest! First place $1500 & two finalists $500 each. Online winner $500. Enter Ring Girl Contest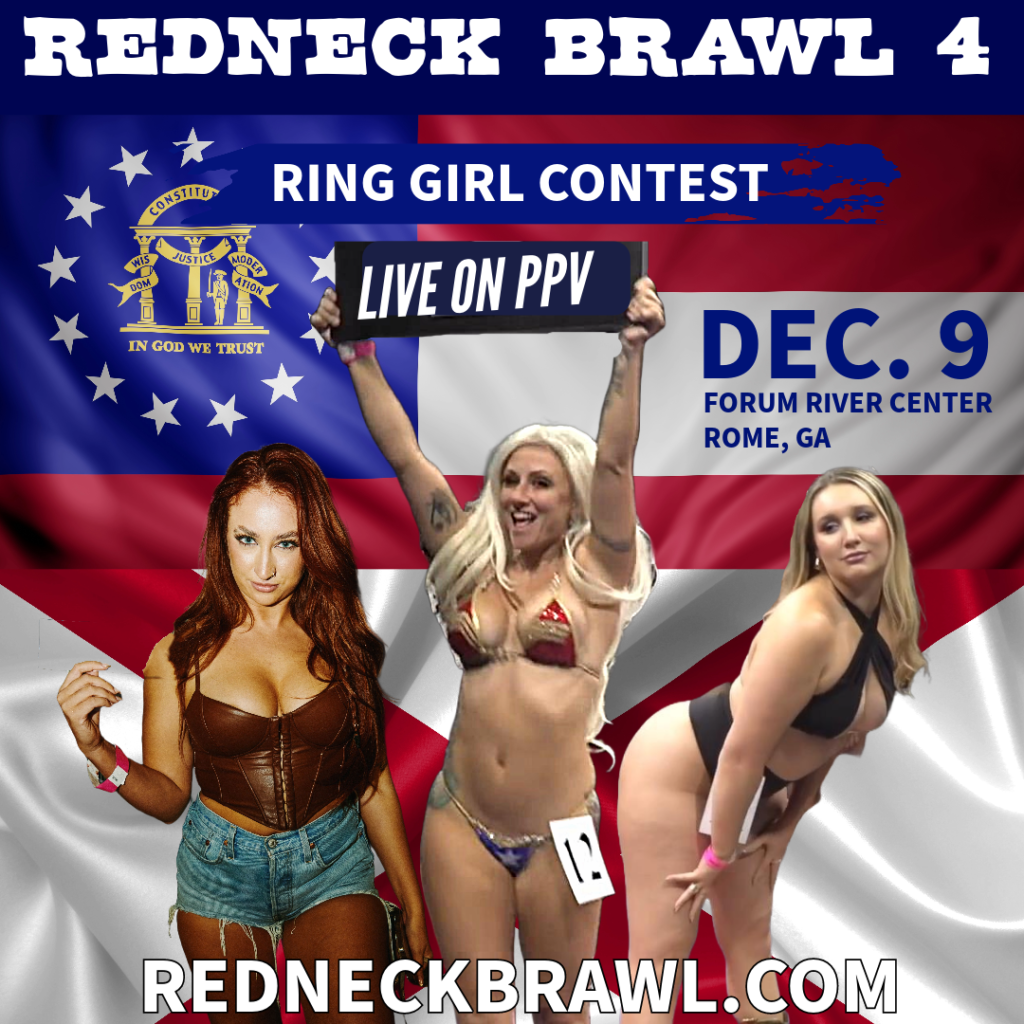 Welch Armory
Next Show! Coming Soon
Dec. 9, 2023